Women's Circus is very excited to welcome Kate Fryer to the team as the 2021 End of Year Cabaret Director.
Kate has been a performer, director, teacher and writer of circus and physical theatre for over 20 years.
Combining story-telling and physical mayhem she has travelled the globe performing at Street Festivals, Major Events and in some of the world's most prestigious theatres.
She is a founding member and Artistic Director of Dislocate and has worked with Circus Oz, The Victorian Opera, MSO, QTC, Legs on The Wall, Strut & Fret, Rock n Roll Circus, Circa, Olympic and Commonwealth Games Cultural Programs and Festivals worldwide.
She has created circus acts, ensemble productions and curated parades in Australia, Europe and Asia.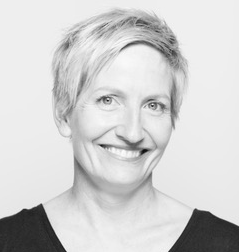 "It is such a privilege to be a part of a project that elevates women, non-binary and trans performers voices. I can't wait to start sharing ideas and help bring some new stories to the stage.
I'm looking forward to celebrating all that the Women's Circus has given the community in its 30th year."