It is with much warmth that we bid our Creative Producer, Devon Taylor a fond farewell. We are grateful for all her hard work and big dreaming that has helped shape Women's Circus over the last eight years, guiding us through both challenges and triumphs.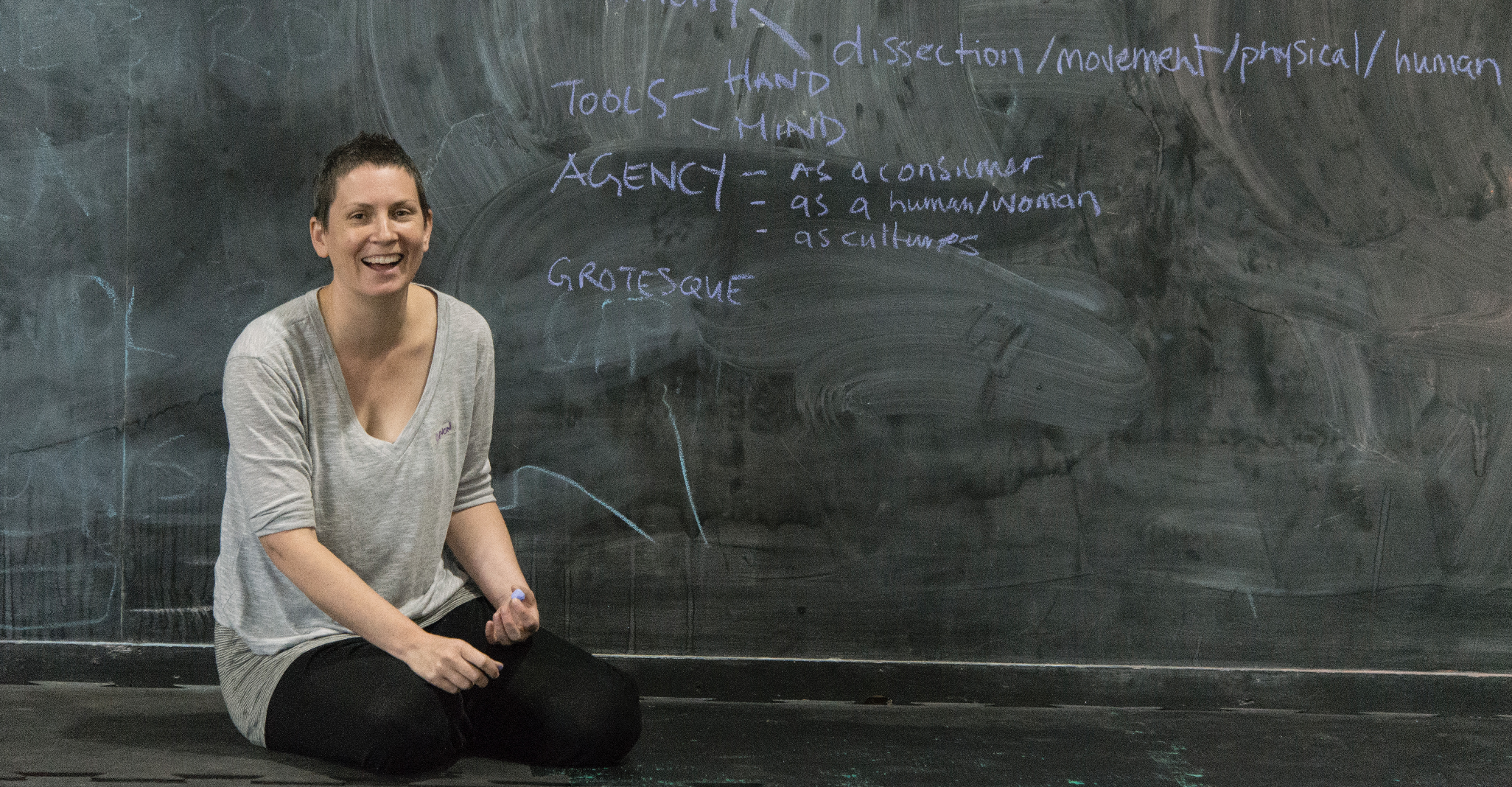 Image: Devon in Women's Circus training space during the creative development of the 2019 show The Drill.
Since starting with Women's Circus in 2013, Devon has impacted the organisation in profound ways. Over her years of service Devon has kept Women's Circus core values of empathy and imagination, supported risk and inclusion not only at the heart of all our projects, but every aspect of her tireless work. Driven by a passion for creating social and political change through collaborative practices, Devon has applied principles of intersectional feminism to all our collaborations and projects.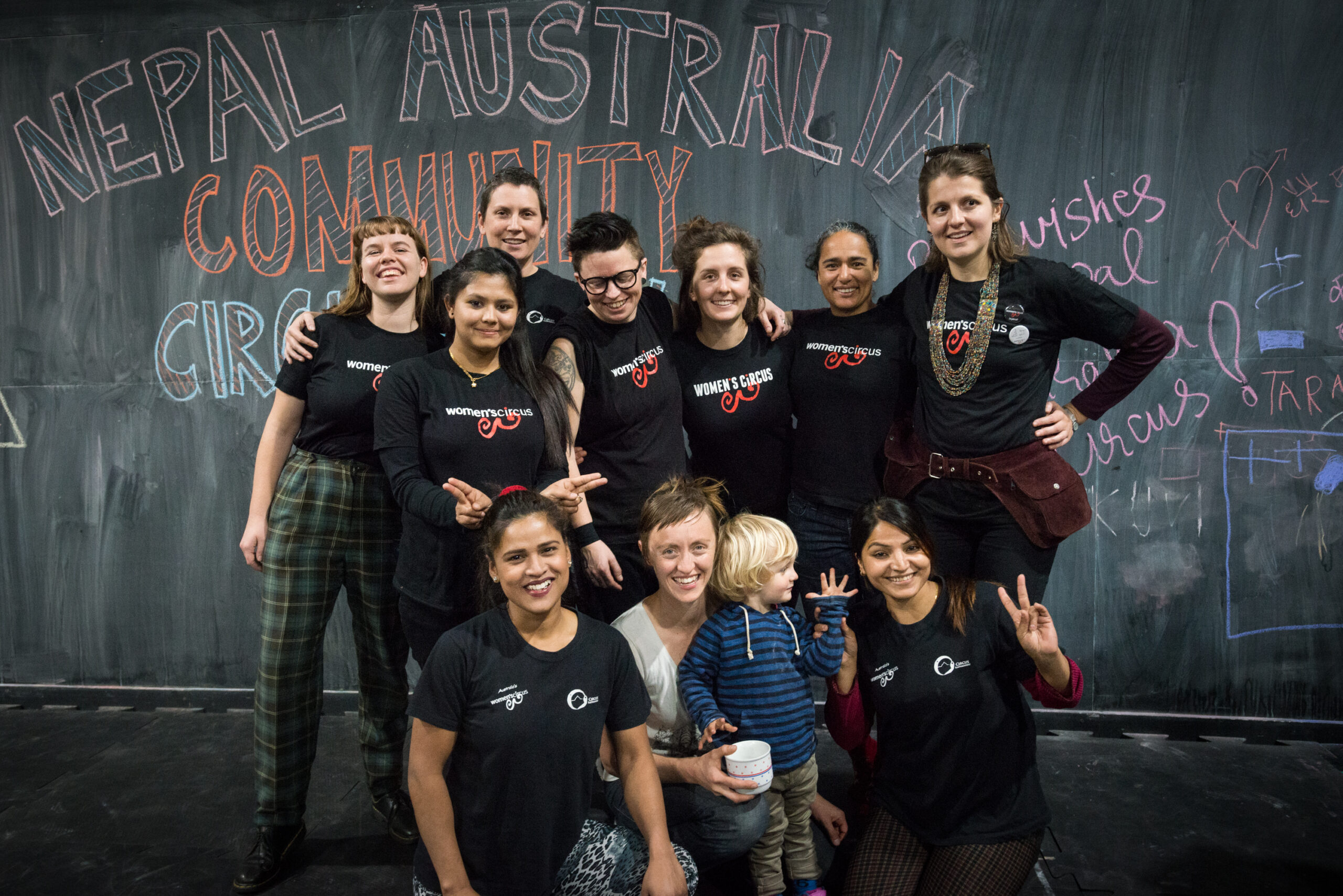 Image: Devon (second from the left in the back row) at Women's Cirucs 'Community Circus Day' as part of the Circus Kathmandu collaboration in 2018.
During her time at Women's Circus Devon led an international collaboration with Circus Kathmandu, produced three critically acclaimed large-scale shows, and championed the development of Women's Circus Gender Inclusion Policy. In 2019, she co-delivered Disability Action training alongside Arts Access Victoria's CEO Caroline Bowditch to 50 small-medium arts organisations from across Victoria.  
From all the Women's Circus community our sincerest thanks and best wishes for a joyous creative future.