This amazing group of artists, Women's Circus members and Board reps have been brought together to provide curatorial input for creative programming and projects. They also support the selection of artists for our key call-outs and projects including our triennial large-scale show.
This Sub-Committee participates in ongoing dialogue with and provides feedback to the Women's Circus creative team and member, sector and artform insights.
The sub-committee meets 2 – 4 times a year in line with key projects.
It is our pleasure to throw a spotlight on the Sub Committee Artists and Members: 
Anso Biguet (they/them) – Artist Rep started their creative journey in 1998 in Paris, where they first learnt how to juggle. In 2002 they began studying circus in Brussels for 3 years, focusing on juggling/object manipulation, contemporary dance, physical theatre and clowning. Since then Anso ha performed with a number of companies and created their own shows. They have kept their practice up through regular training, personal research and classes/workshops/intensives, broadening it to partner acrobatics, puppetry, movement improvisation and butoh. Anso is currently working on a number of projects, including Women's Circus original new work in progress MOMENTUM.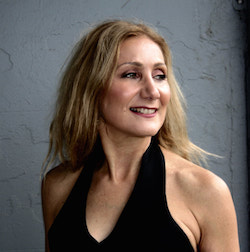 Deborah Leiser-Moore (she/ her) – Artist Rep is a performance maker, performer, director and lecturer whose bold, highly visual and physical works use multiple theatrical languages to investigate gender, identity, culture and contemporary issues.
They joined the committee as a long-term 'fan' of Women Circus who is keen to be more involved and be part of the creative programming/projects. As a mature artist they are keen to share their body of knowledge and practice in my role as an Artist Representative.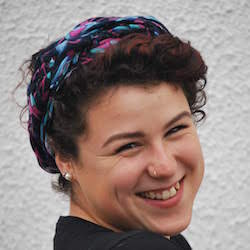 Billie Hanson- Ulrich (they/them) – Member Rep is an artist, theatre-maker, nanny, educator, future-nurse and lover of circus. They decided to join the Artistic Sub-committee as a way to expand their connections with the Women's Circus community, and employ and develop their artistic skills in a new form.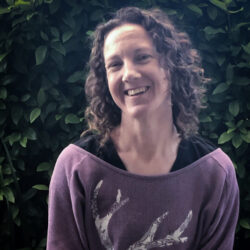 Nikii McCoppin (she/her) – Member Rep joined Women's Circus in 2016 as a training member and has been doing the same aerials class ever since! Nikii performed in both the 2017 & 2018 Cabarets, and our 2019 large scale show, The Drill. Nikii has a long history in the Arts industry with experience as both an art gallery manager and graphic designer. Her experience across visual arts, performance, and as an active member brings a unique perspective to the Artistic Sub-Committee.  
Board reps